East Nash Grass on Feburary 5th
On February 5th, join us for East Nash Grass on our lobby stage for an intimate concert experience.  Tickets are limited, get yours today!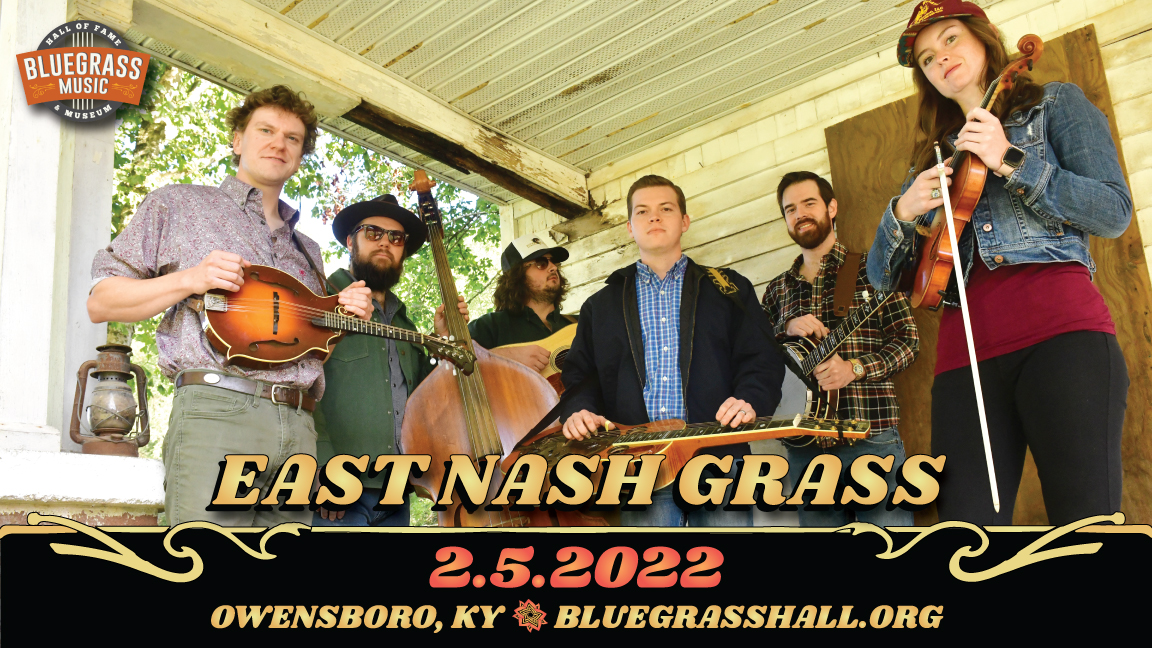 We Banjo 3 on March 18th, 2022
Just announced! On March 18th, 2022, We Banjo 3 will perform live at the Hall of Fame in Owensboro, Kentucky! Join us for high energy fun with these ROMP Festival favorites. Tickets are on sale now, get yours today!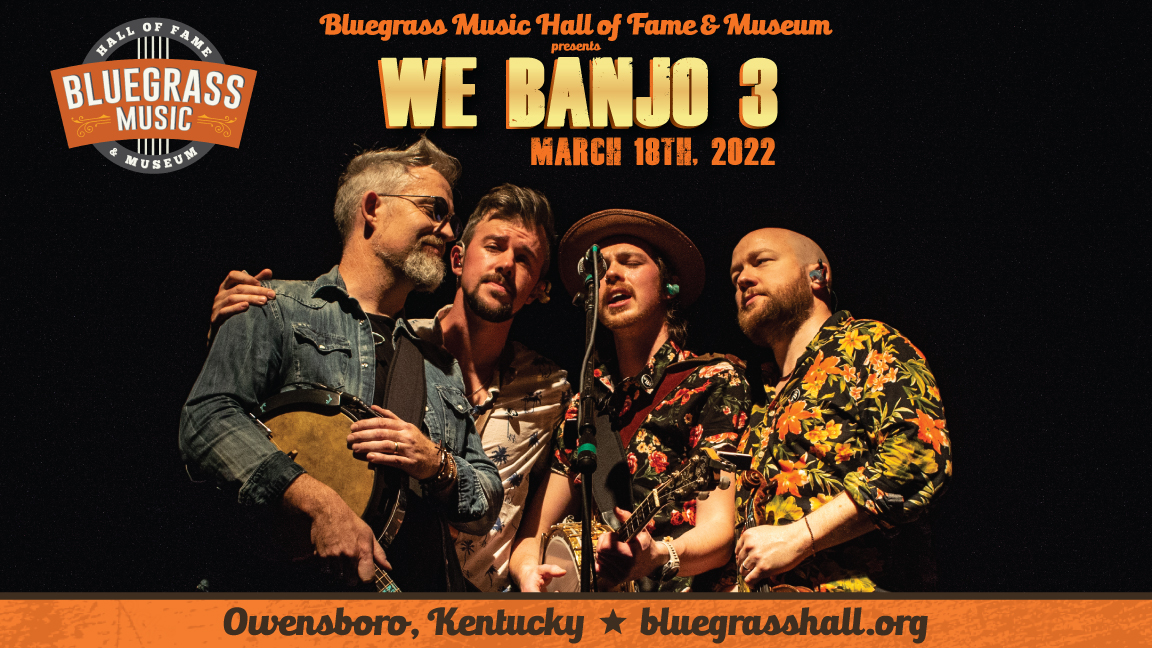 Darin & Brooke Aldridge with John Cowan
Join us April 23, 2022 for Darin & Brooke Aldridge with John Cowan!  Husband and wife duo Darin & Brooke Aldridge draw on the traditions of their native North Carolina, the savvy of a young, gifted band and their own dedication to ingenuity to create the most adventurous album of their career with their latest critically acclaimed release, Inner Journey.  Joining Darin and Brooke, John Cowan, also known as the Voice of Newgrass, has been singing his heart out for nearly 50 years and his soaring vocals have only improved with time.
Dan Tyminski Band on May 14th
Join us May 14th, 2022 for the Dan Tyminski Band!  Tickets are on sale now.  Throughout his 30+ year career, Dan Tyminski has left his mark in every corner of modern music. Tyminski's voice famously accompanies George Clooney's performance of the Stanley Brother's classic song, "I'm A Man of Constant Sorrow," in the film, O Brother, Where Art Thou? and his vocal collaboration with Swedish DJ Avicii on the song "Hey, Brother" was a global smash, having been streamed over 1 billion times to date.
Open Jams Every Saturday and Sunday
Open Bluegrass Jams take place every Saturday and Sunday from 1:30 to 4:30.  All skill levels are welcome!  Jam sessions are free and open to the public, and spectators are welcome.  Join us!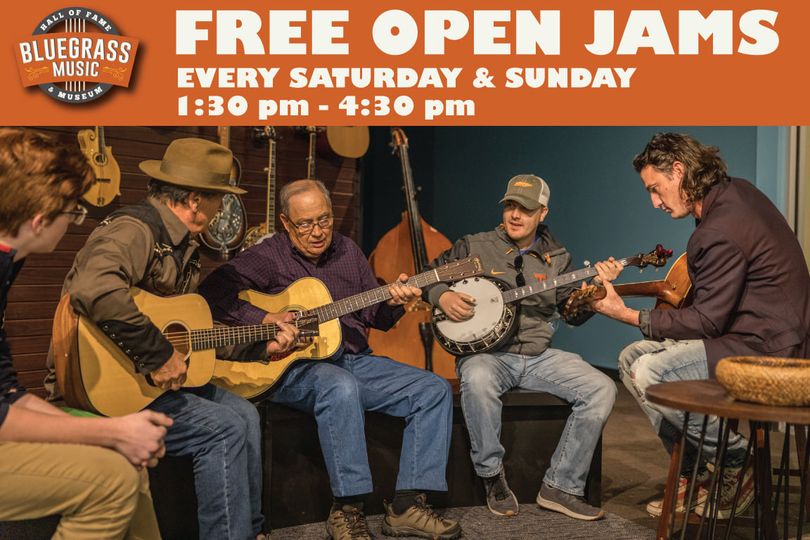 In partnership with the Kentucky Department of Tourism, we're always honored to explore the roots and foundation of music in Kentucky!  Celebrating those roots, 2020 has been deemed the Year of Music in Kentucky.  When planning your visit to the Bluegrass Music Hall of Fame & Museum, be sure to explore everything the Bluegrass State has to offer!