Classes Postponed
Due to new State guidelines in response to rising COVID-19 cases, the remaining Bluegrass Band classes scheduled for November 28 and December 12 are postponed to January 9 & 16.  For any changes or updates, please visit our website, bluegrasshall.org and our Facebook page.  For more information regarding the new State requirements, click here.
Welcome to Bluegrass Band Class!
We are so happy that you have signed up to be a part of the fall band class. We ask that you follow all safety precautions by wearing a mask and staying distanced while in the building. If you feel sick or have been in contact with anyone who is ill, please stay home.
Because music will not be handed out during any lessons, please print your own copy and bring it with you to class.  Also, you will need to bring a music stand, none will be provided. We will have seats spread out at least 6 feet apart.  Only students are allowed in class unless the student is a minor, who may be accompanied by one parent/guardian.
We will be learning 10 songs with a mix of bluegrass, gospel, country, and Christmas music. You will have access to a recording, along with the chord charts with lyrics and fiddle and mandolin tab. In addition to learning the songs, we will also explore what it's like to be in a band!
All chords, tabs, and audio recordings of the songs from class will be located here so you can quickly reference any time.  If you have questions, please email Education Director Randy Lanham: 

[email protected]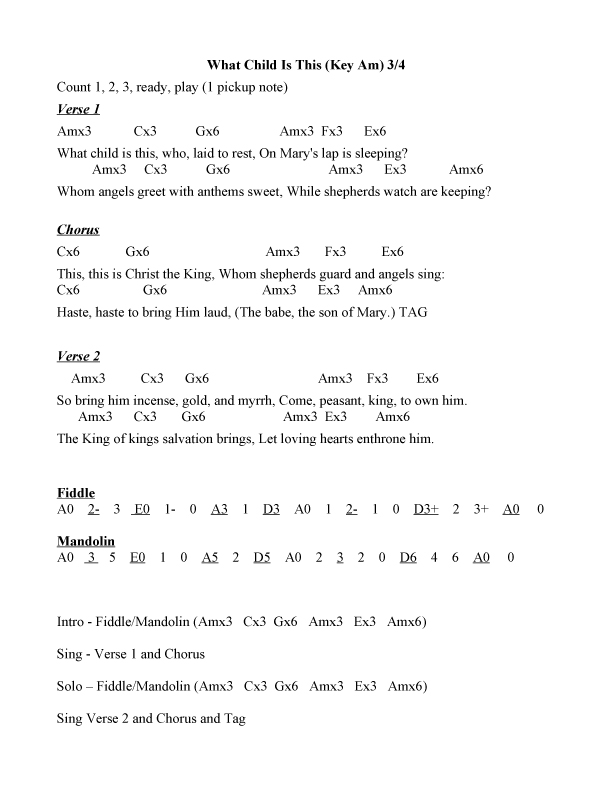 Audio for What Child is This?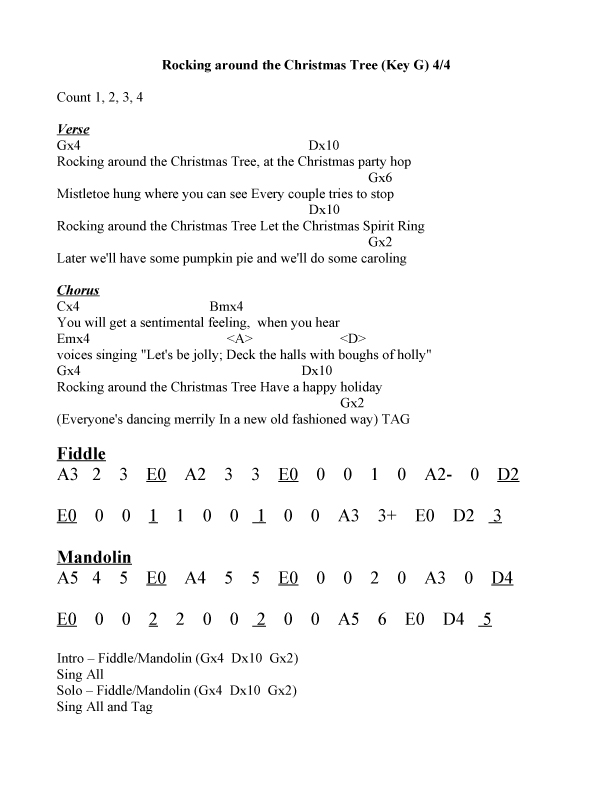 Audio for Rockin' Around the Christmas Tree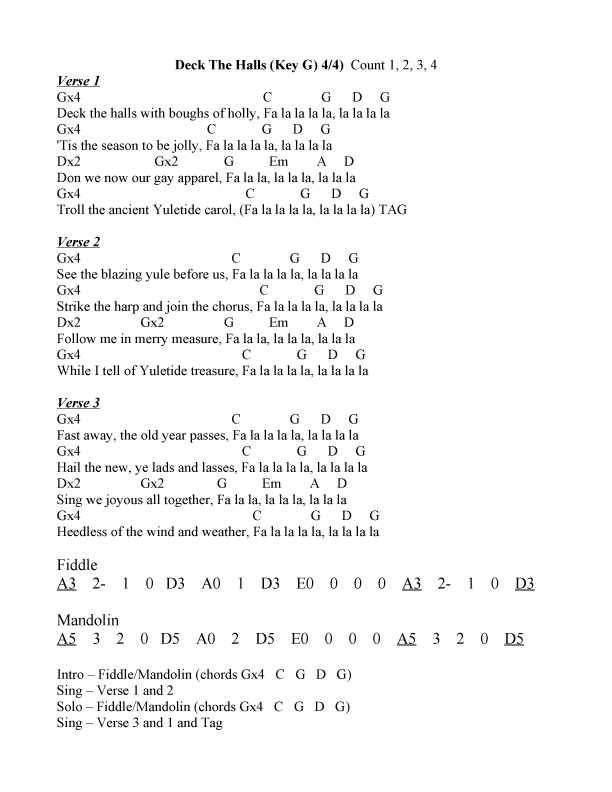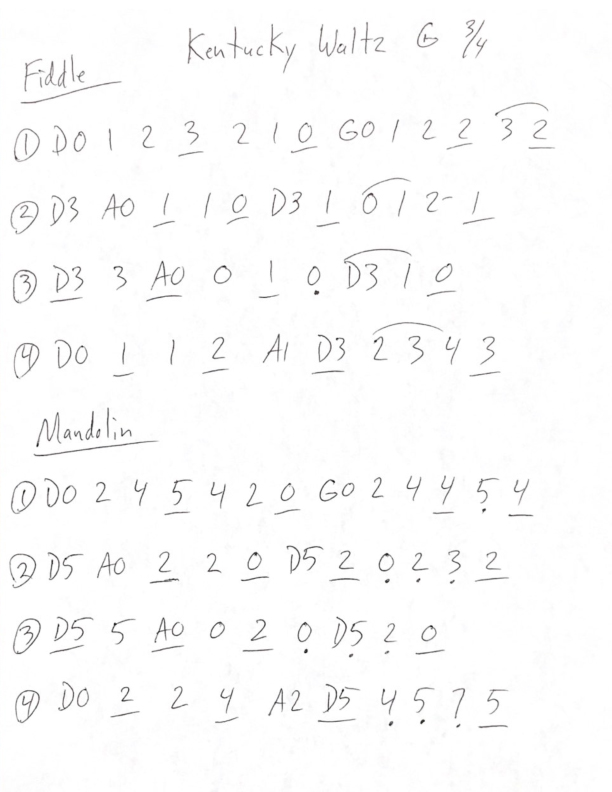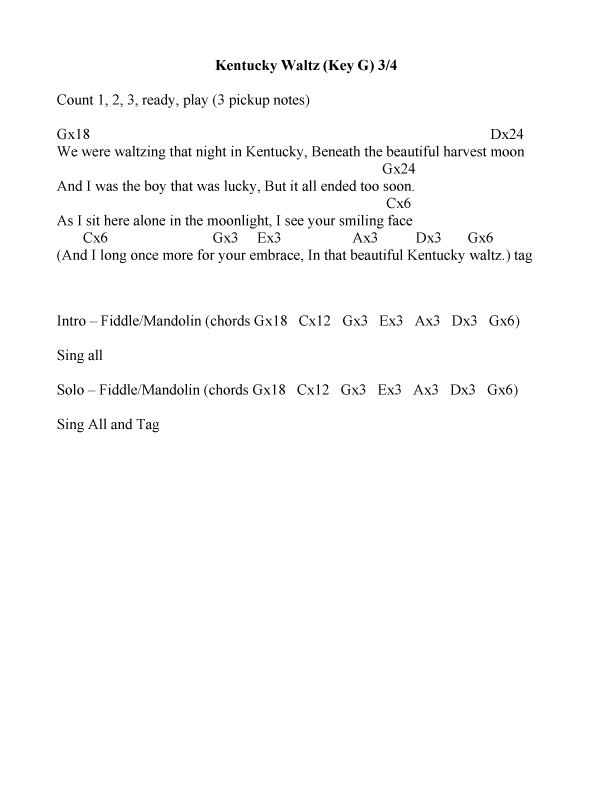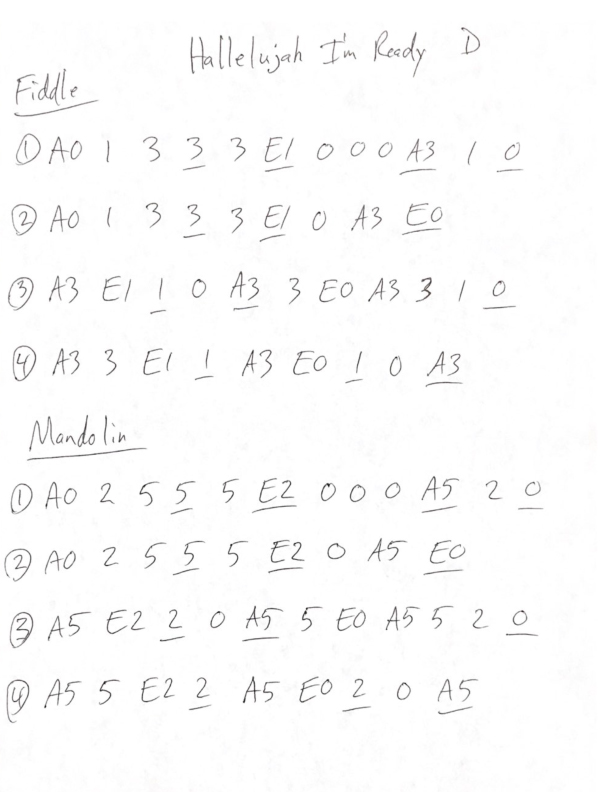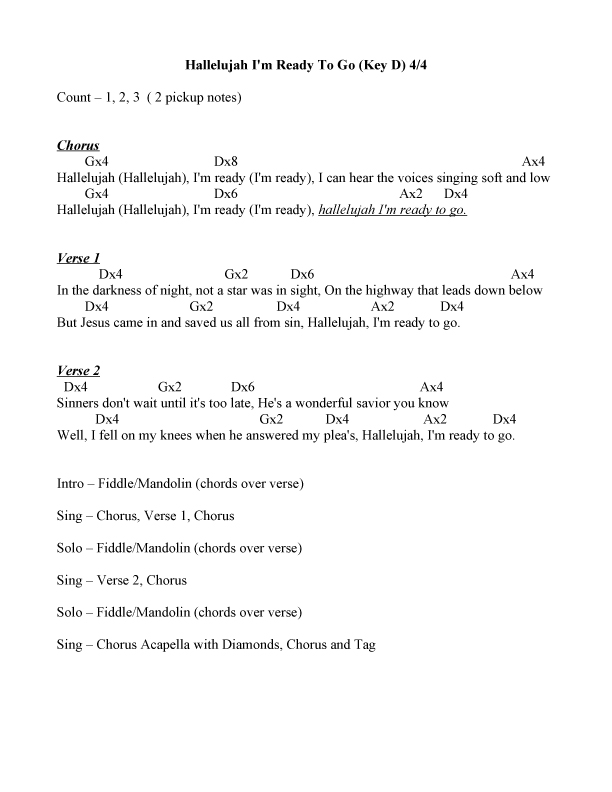 Audio for Hallelujah, I'm Ready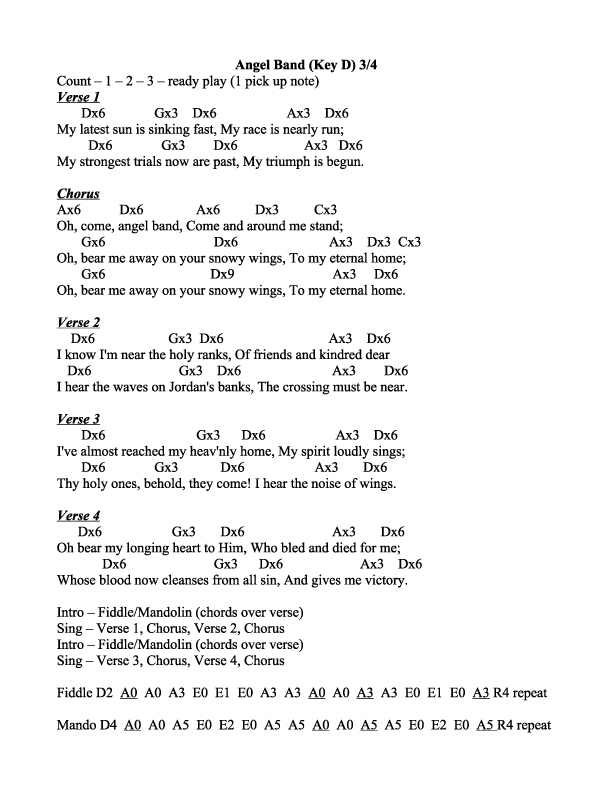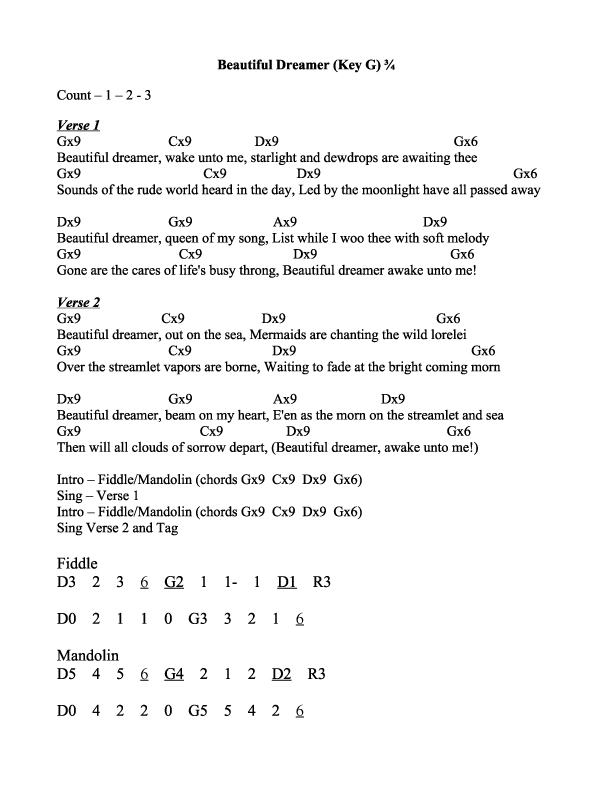 Audio for Beautiful Dreamer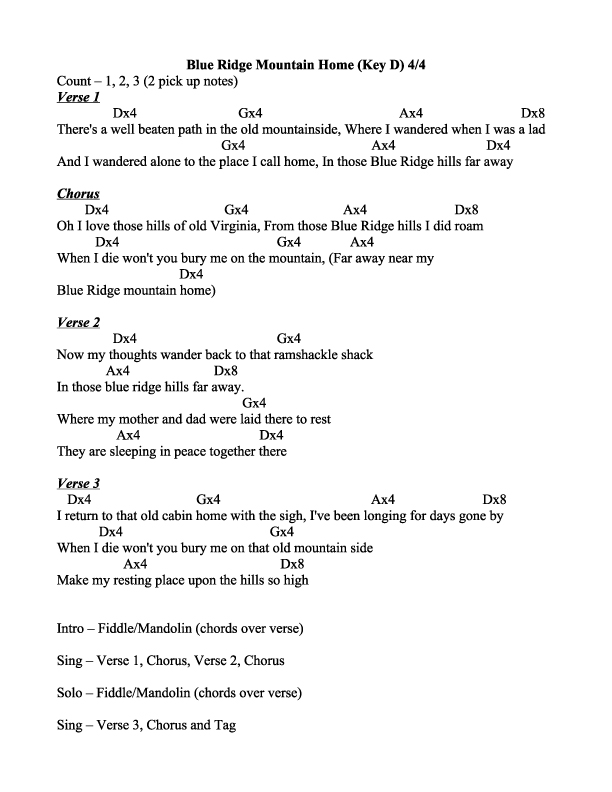 Blue Ridge Mountain Home Audio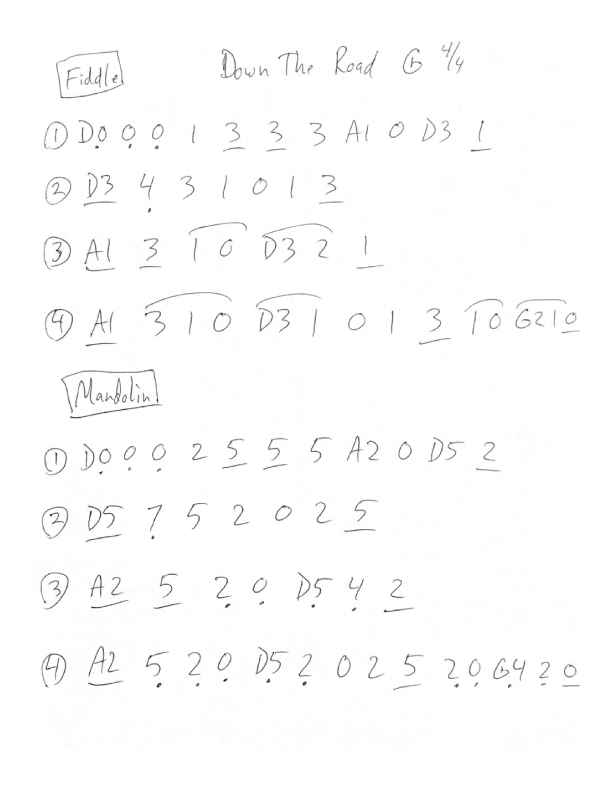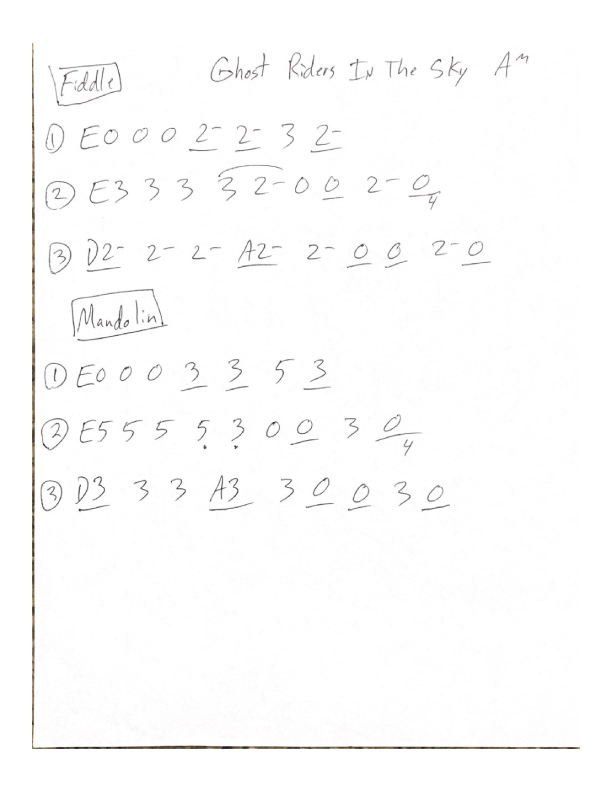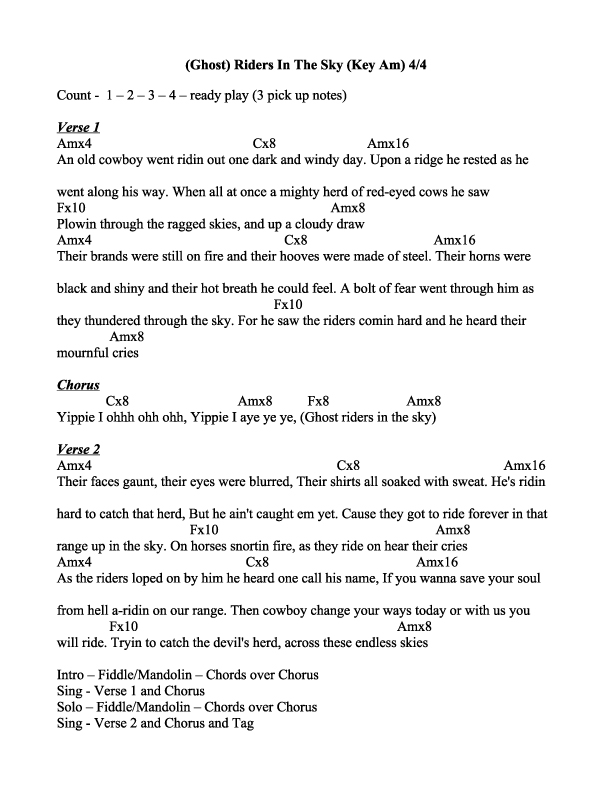 Audio for Ghost Riders in the Sky