Grand Ole Opry Star Mike Snider
August 3, 2019 - 7:00 pm

-

8:30 pm

Ticket Prices: $21 – $26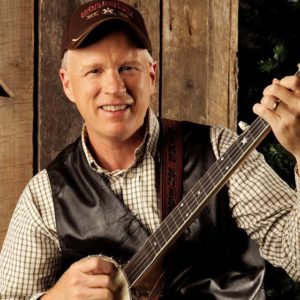 Doors open at 5 pm, show starts at 7 pm.  Bar and concessions will be open at 5 pm, and exhibits will available for pre-show touring.  Bundle museum admission with your tickets for a discounted rate.
Snider began playing old-time banjo at age 16 after hearing a Flatt & Scruggs album.  Soon after, he became the Tennessee State Bluegrass Banjo Champion, then won the Mid-South Banjo Playing Contest. Snider's popularity grew with appearances on The Nashville Network's (TNN) Nashville Now alongside Ralph Emery, and as a cast member of the syndicated comedy variety show Hee Haw, which he joined in 1987.  In 1990, six years after his Opry debut, the legendary Minnie Pearl inducted Snider as a member of the Grand Ole Opry.  Snider continues to entertain Opry audiences in the comedic traditions of Pearl, Rod Brasfield, Jerry Clower, and others.
The Bluegrass Music Hall of Fame & Museum is proud to partner with two neighboring hotels to enhance your visit to Owensboro.  Enjoy a concert with us, then spend the night in a new riverfront hotel!
Hampton Inn & Suites Downtown Waterfront
Adjacent to the Bluegrass Music Hall of Fame & Museum, the Hampton Inn & Suites is offering exclusive rates, including free hot breakfast, for visitors and event attendees.  Please click below or call 270 685-2005 to book now.
For discounted hotel rates without bundling with tickets, click below:
Holiday Inn Owensboro Riverfront
Holiday Inn Owensboro Riverfront, conveniently located within walking distance to the Bluegrass Music Hall of Fame & Museum, is proudly offering exclusive room and event ticket packaging for the perfect night out. Enjoy dinner and drinks before the show at the hotel's full-service restaurant and bar, Burger Theory. To purchase your Room & Ticket package, please contact Ashley Aull, Director of Sales & Marketing at 270-683-1111 or via email:  [email protected]