Charles Wolfe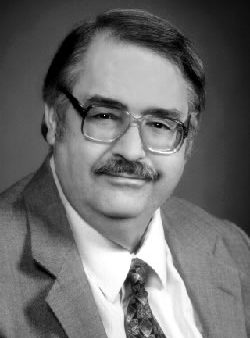 Year Inducted: 2008
Born: August 14, 1943 in Sedalia, Missouri, United States
Died: February 9, 2006 in Murfreesboro, Tennessee, United States
Primary Involvement: Historian and Writer
"Tennessee has been country music's best environment because Tennessee has been able to maintain both of these cultures, the pop and the traditional... it is this richness and this diversity, and its complex interaction, that justifies a study of country music in Tennessee."
Biography
Growing up in central Missouri, Charles Wolfe became enamored with music at an early age and learned to play saxophone, accordion, banjo, and guitar. He later said his best instrument was the typewriter. To that end, he attended Southwest Missouri State University, where he obtained a Bachelor of Arts degree in English in 1965. He went on to receive M.A. (1967) and Ph.D. (1971) degrees in that discipline from the University of Kansas at Lawrence. While a grad student, Wolfe was an instructor in the English department (1967-1970).
In 1970, Dr. Wolfe moved to Murfreesboro, Tennessee, to accept an associate professor position in the English department at Middle Tennessee State University. Becoming a full professor in 1982, he remained affiliated with the school until his retirement in 2005, at which time he was given professor emeritus status.
Shortly after his move to MTSU, Wolfe began a prolific side career of documenting and writing about country music – which included old-time, traditional, blues, gospel, bluegrass, and more. Among his earliest writings were liner notes to albums on the Rounder label for Bashful Brother Oswald (1972) and the duo of Hazel Dickens and Alice Gerrard (1973). His fascination with the early days of the Grand Ole Opry led to the publication of a book that documented the first ten years of this legendary radio show (1975). His next book, Tennessee Strings (1976), told the story of country music in Tennessee. A year later he served as editor for the Alton Delmore autobiography, Truth is Stranger Than Publicity.
Throughout the 1970s, Wolfe was a frequent contributor to the British publication Old-Time Music. Starting in 1972, he wrote at least fifteen articles for the magazine, covering a broad range of old-time music topics and artists, such as Ralph Peer and the Bristol sessions, an interview with western swing player Johnnie Lee Wills, Sam McGee, the Powers Family, and his first solidly bluegrass piece, an interview with Bill Monroe. In the late 1970s, he began contributing articles to Bluegrass Unlimited, mostly about old-time artists who influenced bluegrass, including Uncle Dave Macon, Clayton McMichen, and Fiddlin' Arthur Smith. Charles Wolfe served as the co-editor of the Tennessee Folklore Society Bulletin, the oldest continuously published regional folklore journal in the nation. In the 1970s, he also began writing for The Devil's Box, a quarterly journal, initially published by the Tennessee Valley Old Time Fiddlers Association, for the purpose of promoting and preserving fiddling and related music. In all, he wrote over fifty articles for that publication.
In the 1980s, Wolfe wrote two more books: Kentucky Country, a history of folk and country music in that state, and Everybody's Grandpa, a co-authored biography of Grandpa Jones. In this decade, he also wrote liner notes for approximately fifty LPs and CDs. He became a consultant for two series of country music reissues: Your Hit Parade (TimeLife) and Country USA (Sony Music). In 1984, he wrote the first of a number of excellent booklets to accompany boxed-set reissues for the German Bear Family label. Of interest to bluegrass fans during this period were liner notes he wrote for releases by the Whitstein Brothers, Hazel Dickens, the Nashville Bluegrass Band, and a collection of gospel material by Flatt and Scruggs called You Can Feel It In Your Soul.
The 1990s brought Wolfe's most prolific decade. He published seven books, including Mahalia Jackson, Civil War Music, DeFord Bailey: A Black Singing Star in Early Country Music, The Life and Legend of Leadbelly, In Close Harmony: The Story of the Louvin Brothers, The Devil's Box: Masters of Southern Fiddling, and A Good Natured Riot: The Birth of the Grand Ole Opry. He wrote notes or served as a consultant for no less than 150 recorded projects, including a number of boxed-set compilations for Bear Family on artists such as Hank Snow, Bill Monroe, Don Gibson, the Louvin Brothers, Carl Smith, and Grandpa Jones. He annotated contemporary recordings by the Johnson Mountain Boys, the Dry Branch Fire Squad, Ralph Stanley, James King, Mark O'Connor, and Paul Williams. Wolfe also contributed more than 25 articles on old-time music to The Journal, a publication devoted to traditional country music that was published by Country Music magazine.  
The 1990s brought well-deserved recognition for Wolfe's life's work. In 1990, he received a Distinguished Achievement Award from the International Bluegrass Music Association (IBMA). In 1997, he received a Lifetime Achievement Award from the Curb Music Business Program at Belmont University in Nashville.  In 1998 he received a Belmont Book of the Year Award for The Devil's Box. In 1999, he received a Ralph J. Gleason Book Award for A Good Natured Riot. Other professional activities included his election to the IBMA Board of Directors and, in the following year, his participation in the Old-Time Radio Conference in Mount Airy, North Carolina, where he and Garrison Keillor were guest speakers.
In the first half of the 2000s, Wolfe authored and co-authored eight books and nearly fifty sets of liner notes. Books released in this period included Classic Country: Legends of Country Music, The Carter Family: In The Shadow of Clinch Mountain, Country Music Annual 2002, The Women of Country Music, Uncle Dave Macon, Country Music Goes to War, The Bristol Sessions, and The Music of Bill Monroe. Highlights from his liner notes include releases by the Monroe Brothers, Bill Monroe (1936-1949, Two Days at Newport, and My Last Days on Earth), Mac Wiseman ('Tis Sweet to be Remembered), Carl Story (Lonesome Hearted Blues), Roy Acuff (R.C. Cola Shows), Leroy Troy (Old Gray Mare), and several various-artist collections, Nashville Early String Bands and Goodbye Babylon.
The early 2000s saw additional awards and recognition for Charles Wolfe. In 2000 he received an ASCAP/Deems Taylor Award for his book A Good Natured Riot, as well as a Lifetime Achievement Award from the Association for Recorded Sound. Other career accolades include three Grammy nominations, two Outstanding Research awards from MTSU, and a Woodrow Wilson Fellowship.
In 2005, with thirty-five years of service and with complications of diabetes taking their toll, Charles retired from MTSU. He continued to research and mentor as time and health permitted. His retirement was short-lived, and he died on February 9, 2006.
– Gary Reid is a bluegrass music historian, journalist, producer, and actor based in Roanoke, Virginia.
Read the Full Bio