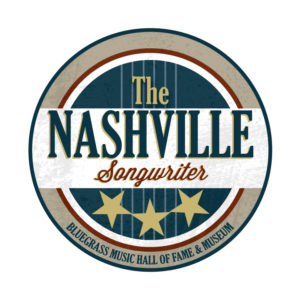 On Thursday, November 21st, the Nashville Songwriter returns with Buddy Greene, Irene Kelley, and Steve Thomas. Featuring professional songwriters based in Nashville, Tennessee, the series focuses on both hit makers and those searching for their first hit. The series highlights stories and lives of those working to create the soundtrack of America.  Each event features several Nashville-based songwriters offering the backstory on their work and sharing personal experiences that shape their songs.
The Nashville Songwriter takes place in the lobby of the Hall of Fame, with an intimate atmosphere.  Executive Director Chris Joslin states, "The Bluegrass Music Hall of Fame & Museum works hard to present music that matters.  I like to refer to this as "Music with a Mission."  Creating a songwriter series featuring Nashville-based writers in an intimate setting feels very authentic. One of our objectives is to create unique experiences around the music, so we are transforming our lobby into a café for this series each month enabling people to experience the music up close and personal with each singer/songwriter.  What a great opportunity to hear Nashville-based songwriters do what they do best right here in Owensboro."
The Nashville Songwriter takes place November 21st.  Doors open at 6:30 pm, concert begins at 7:30 pm.  Tickets are $15 each for reserved seating and $5 for general admission. Bar, concessions, and table service are available during each concert.