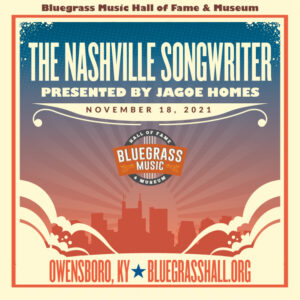 Presented by Jagoe Homes - November 18th
Join us for an evening of original music live in Woodward Theatre!  The Nashville Songwriter takes place November 18th in Woodward Theatre.  Doors open at 6:00 pm, concert begins at 7:00 pm.  Tickets are $10 each for reserved seating.  Bar and concessions will available during the concert.
On Thursday, November 18th, The Nashville Songwriter returns with Regan Stewart, Nora Collins, and Conner Sweet.  Featuring professional songwriters based in Nashville, Tennessee, the series focuses on both hit makers and those searching for their first hit. The series highlights stories and lives of those working to create the soundtrack of America.