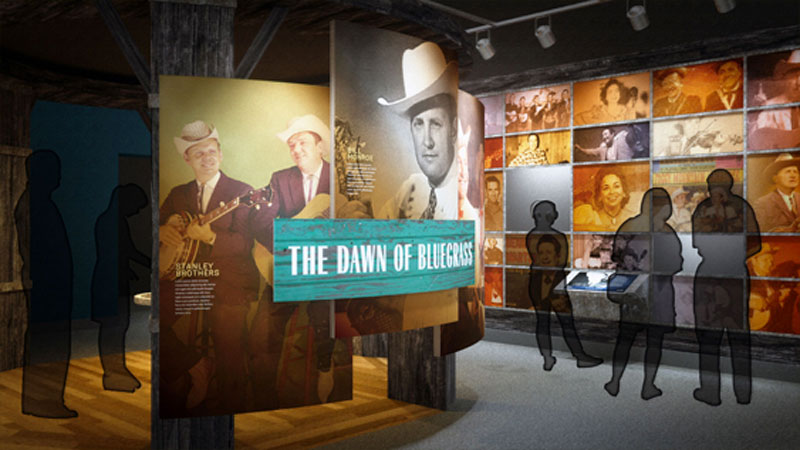 Tuesday - Saturday:  10 AM - 5 PM
Sunday:  1 PM - 5 PM
Mondays:  Closed
Interact with the history of Bluegrass music and the people and instruments who made it. Tour through limited-time exhibits, permanent features, and the Hall of Fame itself. Opening October 2018.
Adults / Seniors: $8.00
Students: $5.00
Children under 6: Free
Members get free admission to the Hall of Fame and Museum and much more, including discounted merchandise and early opportunities to purchase show tickets. Support our mission and become a member today!
Group Rates: Call 270-926-7891
Special pricing & event packages are available for tours or groups.
Call 270-926-7891 to arrange a unique trip, live performance, or guided tour.