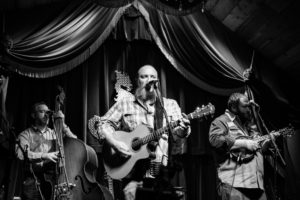 On Thursday, May 2nd, John Driskell Hopkins performs at the Bluegrass Music Hall of Fame & Museum in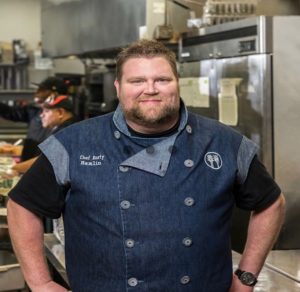 Owensboro.  A founding member of the Zac Brown Band, Hopkins has performed for over two decades in southern rock and roots music.
Based out of the Atlanta, Georgia music scene, Hopkins has been a key figure in the Zac Brown Band as both bassist and producer on several albums.  His songwriting credits include "Toes," "It's Not OK," and "Sic Em On A Chicken," from the triple-platinum selling record The Foundation, as well as "Nothing," "I Play The Road," and "Settle Me Down," from the platinum selling record, You Get What You Give. As the Zac Brown Band continues to garner critical and public success through numerous awards, including three Grammy Awards, Hopkins continues to share the spotlight on stage with his band of fellow songwriters and friends. He has added the title of multi-instrumentalist to his resume, playing banjo on the single "Homegrown,'' which became their 11th number one on Billboard Country charts in March 2015, from their album Jekyll and Hyde.
Hopkins' performance is a fundraiser which will benefit the Bluegrass Music Hall of Fame & Museum's Saturday Lesson Program.  Through generous donations secured by museum supporter Laura Clark, all proceeds from the concert will go towards the purchase and refurbishment of instruments.  The Saturday Lesson Program runs year-round and offers both children and adults the opportunity to take lessons at an affordable rate and receive an instrument on loan at no additional cost.
Tickets are on sale now.  $250 VIP pre-party package tickets which include heavy hors d'oeuvres prepared by celebrity chef Rusty Hamlin is sold out. Hamlin is the executive chef for the Zac Brown Brand and host of the renowned pre-concert dinner party, the "Eat & Greet" and most recently the Southern Ground Tailgate on 18 Wheels.
Born in Baton Rouge, Hamlin grew up steeped in Louisiana's famed culinary culture, with jambalaya and gumbo among his go-to dishes. He landed his first job as a line cook at Belle of Baton Rouge and shortly thereafter was brought in to revamp the kitchen and menu at Atlanta's Atkins Park. Hamlin is now an owner and executive chef of Atkins Park in Smyrna, GA, with a menu that nods to his Cajun/Creole inspirations.
VIP table seating is $50, and reserved seating is $35.  The museum and lobby open at 6:00 pm, Woodward Theatre opens at 7:00 pm, and the concert begins at 8:00 pm.   Discounted museum admission to tour exhibits is available to all concert attendees. Bar and concessions open at 5 pm.