Suzy Bogguss
April 20, 2019 - 7:00 pm
Ticket Prices: $28 – $38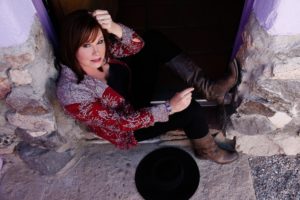 Doors open at 5 pm, show starts at 7 pm.  Bar and concessions will be open at 5 pm, and exhibits will available for pre-show touring.  Bundle museum admission with your tickets for a discounted rate.
Grammy award-winning and Platinum selling artist Suzy Bogguss is one to constantly chase the muse wherever it may lead. She has covered Country, Swing, Jazz, Folk, Americana and Roots music with style and grace. The live performance of her last album, American Folk Songbook, has been lauded by fans and critics as "a show not to miss!" Suzy's appeal has never wavered and her fan base continues to grow with constant touring around the globe including regular appearances on Garrison Keillor's A Prairie Home Companion tour and the Grand Ole Opry!
The Bluegrass Music Hall of Fame & Museum is proud to partner with two neighboring hotels to enhance your visit to Owensboro.  Enjoy a concert with us, then spend the night in a new riverfront hotel!
Hampton Inn & Suites Downtown Waterfront
Adjacent to the Bluegrass Music Hall of Fame & Museum, the Hampton Inn & Suites is offering exclusive rates, including free hot breakfast, for visitors and event attendees.  Please click below or call 270 685-2005 to book now.
For discounted hotel rates without bundling with tickets, click below:
Holiday Inn Owensboro Riverfront
Holiday Inn Owensboro Riverfront, conveniently located within walking distance to the Bluegrass Music Hall of Fame & Museum, is proudly offering exclusive room and event ticket packaging for the perfect night out. Enjoy dinner and drinks before the show at the hotel's full-service restaurant and bar, Burger Theory. To purchase your Room & Ticket package, please contact Ashley Aull, Director of Sales & Marketing at 270-683-1111 or via email:  [email protected]