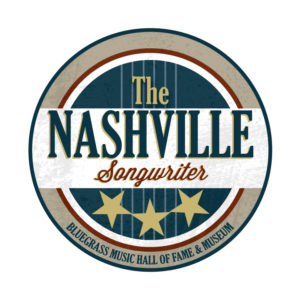 On Thursday, October 24th, the Nashville Songwriter returns with Ronnie Bowman and Billy Droze. Presented by Jagoe Homes and featuring professional songwriters based in Nashville, Tennessee, the series focuses on both hit makers and those searching for their first hit. The series highlights stories and lives of those working to create the soundtrack of America.  Each event features several Nashville-based songwriters offering the backstory on their work and sharing personal experiences that shape their songs.
From the tender age of three, Ronnie Bowman has been performing music. Starting in a family band playing churches in North Carolina and Virginia, he eventually joined the acclaimed Bluegrass band The Lost & Found. Shortly after Ronnie joined The Lonesome River Band, and became a participant in the band's recording of "Carrying the Tradition"; an album that was named the International Bluegrass Music Association's (IBMA) Album of the Year in 1991.
It wasn't long before Ronnie Bowman became a household name in the Bluegrass community. With the release of an additional four albums as a member of the Lonesome River Band, Ronnie also recorded four solo projects. He has been awarded IBMA Male Vocalist of the Year three times, has twice earned the IBMA song of the Year award ("Three Rusty Nails", and "Cold Virginia Night"), and was awarded the Gospel Performance of the Year award for "Three Rusty Nails". As a songwriter Ronnie has earned a great deal of respect not only among Bluegrass professionals, but also in Country Music. Both Brooks & Dunn, and Kenny Chesney have brought Ronnie Bowman originals to #1, and Lee Ann Womack also included a song by Ronnie on the multiplatinum selling album "I hope you Dance".
He has seen continued songwriting success with three songs on Chris Stapleton's multiplatinum selling album "Traveller". The single "Nobody To Blame" won Ronnie the ACM "Song of the Year". The album received the ACM and CMA "Album of the Year" award as well as a Grammy for "Country Album of the Year".
Ronnie Bowman has achieved remarkable heights in his musical career as an award-winning Bluegrass songwriter and vocalist, as well as being an award-winning songwriter in Country music. Continuing to play the festivals that endear him to the music he loves, (and has contributed so much to over the years) remains an important focal point for him.
Billy Droze:
Born in Lafayette, Louisiana in 1986, the 10th of 12 children, Billy Ryan Droze grew up in Alabama knowing that music was his life as far back as he can remember. "It's as if I was inserted with a computer chip that made my life revolve around music." But the reason is just as likely the influence of his father, Bob Droze, a dedicated country, gospel, and bluegrass musician, even now that he's in his 80s. Billy was on stage with his dad by the time he was 4 years old, and spent his childhood singing with him everywhere from churches to bluegrass festivals to honky-tonks, developing a passion for traditional country, gospel, and roots music that has influenced him ever since. He learned to play guitar when he was 12, and as a teenager would perform anywhere, anytime, for anyone who would listen, sometimes walking miles down country roads, carrying his guitar, just for the chance to play a few songs.
By the time he was 16, Billy's dad had moved on to Texas, so he followed him there and spent a year or so playing with his band. Then after rambling around Texas for a while, he decided it was time to move to Nashville, where he's lived ever since. Continuing to play anywhere he could, and constantly honing his skills as a song smith and musician, Billy steadily expanded his ever-growing fan base, dramatically increased by several tours singing lead for Grammy-winning Shenandoah (using the name Billy Ryan).
Though signed by RCA/Sony BMG as an artist shortly after arriving in Nashville, that never developed into what he'd hoped for, since then Billy has also been a staff writer, with publishing deals that resulted in several good cuts that include "You Never Know" – Darryl Worley, "Free Again" Shenandoah, "That's Why I Run" Billy Yates (#1 in Europe), "Sunday Clothes" – Randy Kohrs,"Big Pain" – Marty Raybon, "Bottle Was a Bible" – Junior Sisk, "Her Memory Again" (#5 Bluegrass Today Chart) – Flatt Lonesome, "Like I Do" – Jamie O'neil, "I Know Better" (#1 Bluegrass Today Chart) – The Grascals, among others.
In response to a family tragedy and the need for a change of scenery, Billy decided to expand his horizons by booking a thirteen-city, nine-country tour of Eastern Europe to promote his third independent album, "Ready For The Ride." Extremely well-received by fans and reviewers alike, and earning him three #1 singles on the European Hot Disc charts, this tour also led him to Lithuania where he found his soul mate. And when he returned to the U.S. it was with his new wife, Marija (whose lovely voice blends perfectly with his) and their sons, Nicholas and Timothy. In addition, he has appeared in Country Weekly numerous times, as well as other magazines and Web sites in the US and Europe, and has had 4 major-network country music videos.
At only 31, Billy Droze has acquired the title of "hit songwriter" and has been touring and making music non-stop for more than a decade. This truly unique artist and highly prolific songwriter, with lyrics that dig deep into the heart of life, melodies and a guitar style that combine his traditional roots with a modern twist that's all his own, and a voice so beautiful, earthy and sincere that every song gives you goose bumps, is just getting started.
To date, with his debut bluegrass record "To Whom It May Concern", he has garnered an unprecedented five number one singles which is a feat unheard of and unmatched in his genre of music. Droze was considered for the prestigious 2018 Grammy Awards along with the IBMA and ICMA Awards. Together with bluegrass superstar Rhonda Vincent he hosted the 2018 ICMA Awards at the historic Grand Ole Opry House. His name is becoming synonymous among folk, Americana, country, and bluegrass listeners alike. Billy is one of the fastest rising stars in roots music of his generation.
The Nashville Songwriter takes place in the lobby of the Hall of Fame, with an intimate atmosphere.  Executive Director Chris Joslin states, "The Bluegrass Music Hall of Fame & Museum works hard to present music that matters.  I like to refer to this as "Music with a Mission."  Creating a songwriter series featuring Nashville-based writers in an intimate setting feels very authentic. One of our objectives is to create unique experiences around the music, so we are transforming our lobby into a café for this series each month enabling people to experience the music up close and personal with each singer/songwriter.  What a great opportunity to hear Nashville-based songwriters do what they do best right here in Owensboro."
Doors open at 6:30 pm, concert begins at 7:30 pm.  Tickets are $15 each for reserved table seating near stage, and $5 for general admission.  Bar, concessions, and table service are available during each concert.